Arthur Rackham was born in London on 19 September 1867. He came from a large family with eleven other brothers and sisters.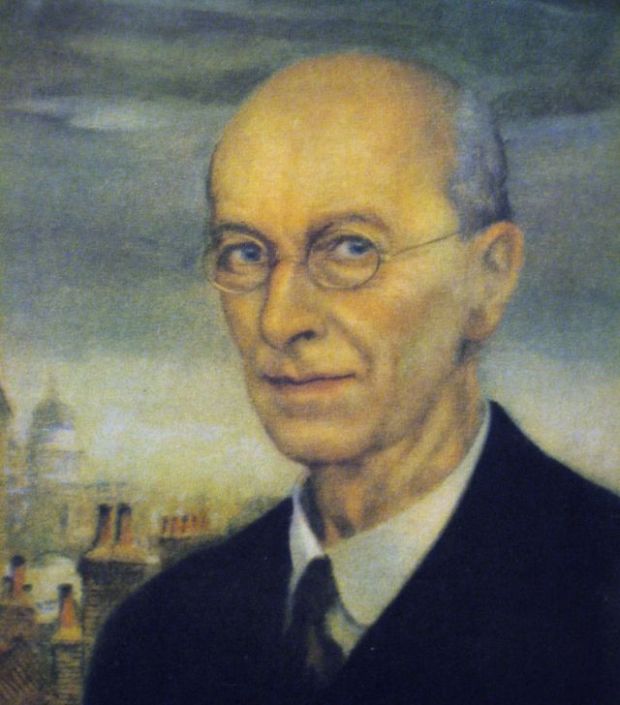 A Self-portrait Of Arthur Rackham
Whilst working as a clerk, Rackham studied part-time at the Lambeth School of Art. In 1892 he quit his job to become a reporter and illustrator for The Westminster Budget. He was soon creating illustrations for books, which would then become his lifelong career.
It is not only now that Arthur Rackham's talents as an illustrator are recognized. During his life, he was widely exhibited winning a gold medal at the 1906 Milan International Exhibition and another at the Barcelona International Exposition in 1912.
He was also a member of The Royal Watercolour Society, the Society Nationale des Beaux Arts and also became Master of the Art Workers' Guild.
Rackham's unique style was due to the painstaking techniques that he developed. They included multiple washes of color, silhouette cuts and intricate work with pen and India ink.
Arthur Rackham died at his home in Limpsfield, Surrey on on 6 September 1939. The cause of death was cancer, he was aged 71.
| | | |
| --- | --- | --- |
| | Some Examples Of Arthur Rackham's Work | |
After our brief description of his life, the best way to finish this article is to let Arthur Rackham have the final say, with his art. Firstly, we have a magical picture of the King and Queen of the Fairies, Oberon and Titania.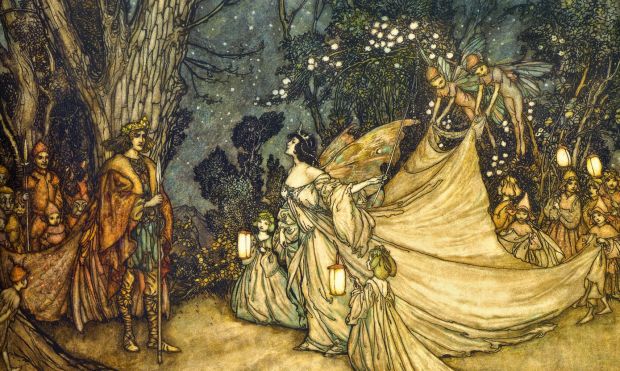 Oberon And Titania By Arthur Rackham
For those of you who are only familiar with the Walt Disney interpretation of Alice In Wonderland, then take a look at these two illustrations. No more should need to be said!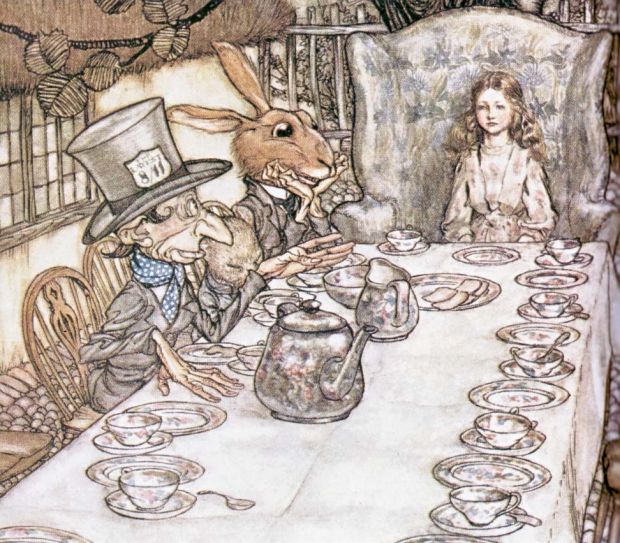 The Mad Hatter's Tea Party By Arthur Rackham
Alice In Wonderland By Arthur Rackham
| | | |
| --- | --- | --- |
| | Sources And Further Reading | |
Arthur Rackham (Wikipedia)
Arthur Rackham Art (artpassions.net)