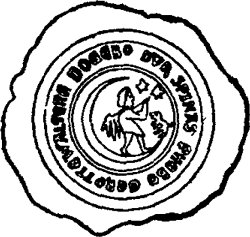 More than a thousand years ago, on a Sunday morning in the early fall, an old German woodman told his wife, Gretchen, that he was going after fagots. She begged him not to go, for it was Sunday and they did not need the wood. The old man only laughed at her, and trudged away into the forest where no one could see him.
He cut his bundle of fagots, piled them together, tied them with a stout band, and throwing them over his shoulder, started homeward. Then he noticed that the wild creatures, that had never stirred as he entered the woods before, were now afraid of him. The birds fluttered away with a whirring noise, and an old mother hare, which he knew very well, made wonderful leaps to get herself and family out of his sight. Even a bear ran from him, instead of attacking him.
Soon he met a stranger with a sad, stern face, who stopped him.
"Don't you know that this is Sunday on earth, when all must rest from work?"
"Whether it is Sunday on earth or Monday in heaven, it is all the same to me," laughed the old man.
"Then carry your bundle forever, and as you do not care for Sunday on earth, you shall have a long Monday in heaven, where you shall be a warning to all Sabbath-breakers evermore."
Then the old man found himself swiftly rising in the air. Quick as a thought he was landed in the moon, where his wife saw him as she stood outside her door that night to watch for his coming. There he still stands bearing his fagots, and as all days are Mondays in the moon, he can never Break Sunday Again.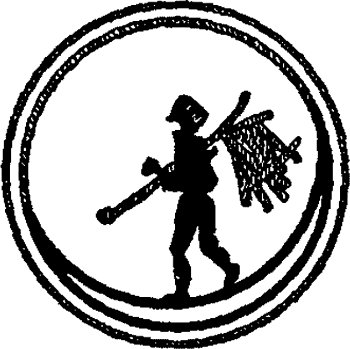 | | | |
| --- | --- | --- |
| | Sources And Further Reading | |
Project Gutenberg Classic Myths Retold by Mary Catherine Judd with drawings entirely from classic sources