Walter Crane was born in Liverpool on 15 August 1845. He was the second son of a portrait painter, named Thomas Crane.
Walter Crane was a keen student of art, especially the Pre-Raphaelite Brotherhood. His talent was noticed and at the age of 14 he was apprenticed to the wood-engraver William James Linton.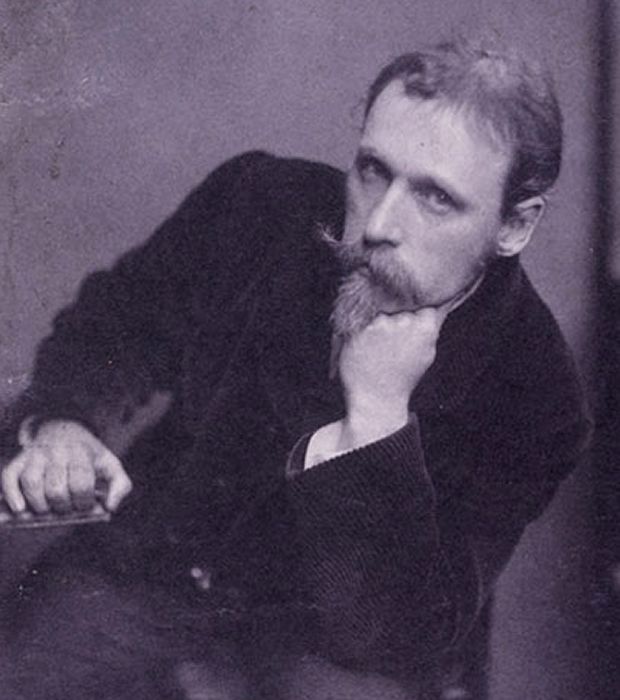 Walter Crane Photographed Around 1886
During the 1880's Walter Crane became increasingly involved in the Socialist movement. Following the ideals of the Arts and Crafts movement, he endeavored to bring art into every household. He designed wallpaper, textiles and house decorations. He also drew cartoons for Socialist papers and illustrated pamphlets.
Walter Crane was a prolific artist and drew inspirations from many different art forms including Japanese and Italian. He often worked in collaboration, most notably with William Morris.
Crane worked in a variety of mediums and during his lifetime his work was exhibited not only in England, but also Europe and America.
Walter Crane died on 14 March 1915 and was cremated at the Golders Green Crematorium.
| | | |
| --- | --- | --- |
| | Some Examples Of Walter Crane's Work | |
Although our stories contain some great images by Walter Crane, it would be a good idea to show you a few more pieces of his work, so that you can fully appreciate what a great artist he was.
Firstly, we have a wonderful decorative pair of swans.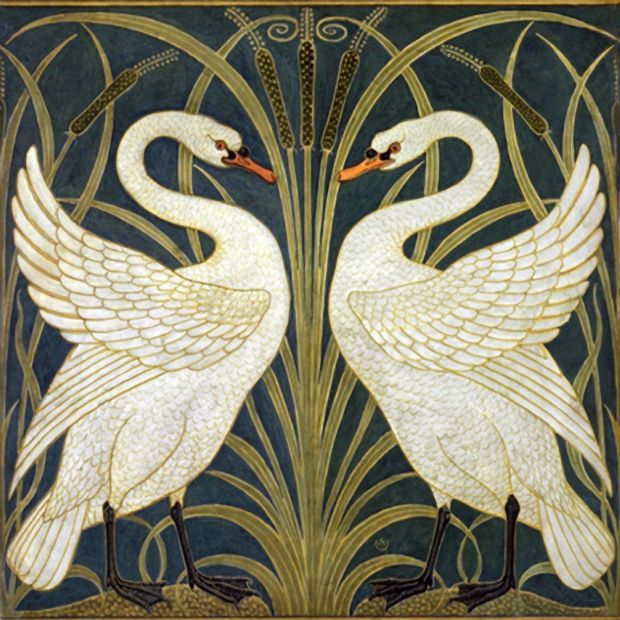 Decorative Swans By Walter Crane
As a finale, here are two images from Beauty And The Beast. After you see these even the doubters amongst you will surely agree that Walter Crane was a truly great illustrator.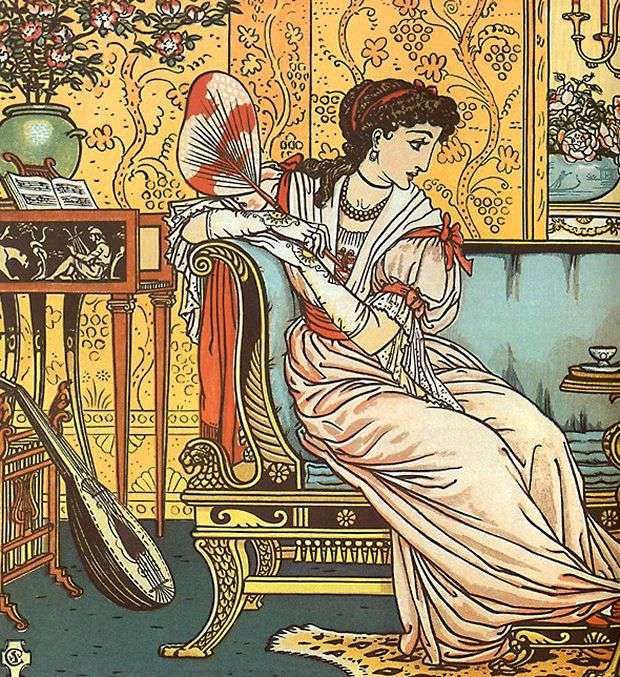 Beauty Illustrated By Walter Crane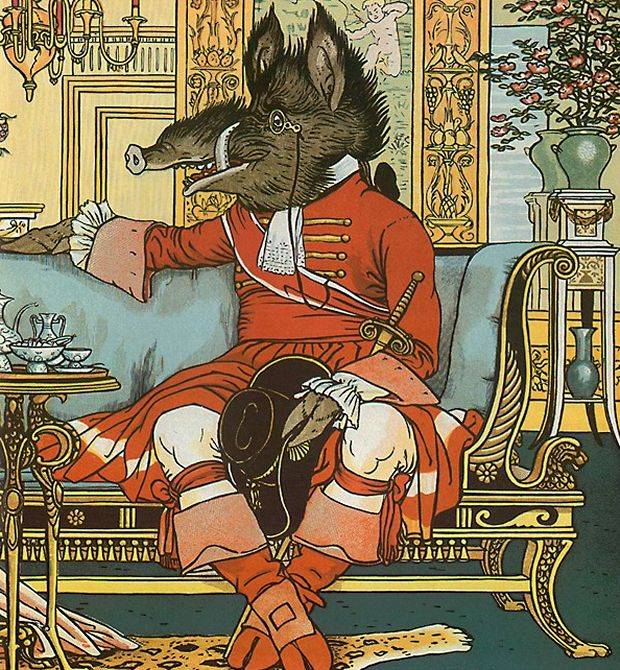 The Beast Illustrated By Walter Crane
| | | |
| --- | --- | --- |
| | Sources And Further Reading | |
Fairy Tales From The Brothers Grimm 52 of their most famous stories illustrated by Walter Crane
Walter Crane (Wikipedia)
Walter Crane Article on Spartacus Educational
The Wonderful World of Walter Crane The Whitworth Art Gallery
Household Stories by the Brothers Grimm Illustrator: Walter Crane Translator: Lucy Crane (Project Gutenberg)